Howth Yacht Club awarded 'Sailing Club of the Year 2023'
07 January 2023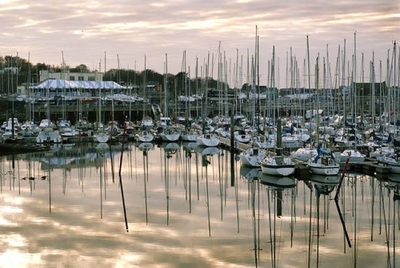 Howth Yacht Club is thrilled to announce that it has been selected as the recipient of the MG Motors "Sailing Club of the Year Award" for 2023. This recognition is a testament to the hard work and dedication of our club members, who have achieved great success in the 2022 season both at home and on the national and international stage. We are proud to have a diverse and active membership of over 2,173 sailors and boaters, who participate in a wide range of activities in wholly inclusive sport.
Our Club has a strong sense of continuity and community, with regular changes in leadership and a pool of dedicated volunteers who work to keep things running smoothly. We are grateful for the support of our Commodore, Neil Murphy, and our former Commodore, Paddy Judge, who was recently recognised with the Afloat.ie "Sailor of the Month (Services to Sailing)" award for his invaluable contributions to the Club. Commodore Neil Murphy said of the award "We are delighted that Howth Yacht Club's achievements in 2022 and its position in Irish Sailing have been recognised by this Award and we commit to providing a top-class sailing experience and welcome for everyone at our Club in 2023".
Located on the southeast corner of Howth Harbour, the Howth Yacht Club marina and clubhouse complex has been a thriving hub of sailing and boating activity since it was relocated in the 1980s. We are proud to have a long history of excellence, having previously won the "Sailing Club of the Year" award a record six times, tying us with the National Yacht Club of Dun Laoghaire and the Royal Cork Yacht Club in Crosshaven.
We are also excited to congratulate MG Motors on the success of their all-electric MG4EV, which has been named "Car of the Year 2023" by The Irish Times. As sailing enthusiasts, we recognise the importance of clean air and environmentally-friendly technologies, and we believe that this accolade is a fitting recognition of the MG4EV's innovative design and performance.
Overall, we are thrilled to be part of this harmonious celebration of achievement between our Club and MG Motors, and we look forward to continuing to provide a high-quality sailing and boating experience for our members in the years to come.
Registered in the Republic of Ireland. Registered No. 81187