Dinghy Frostbiters take on yet another windy Sunday
30 November 2022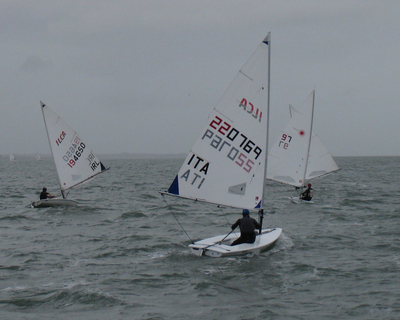 Yet another fresh southerly breeze welcomed the 30 sailors to HYC on Sunday 27th November. Memories of the previous week's challenging conditions were still fresh in most sailors' minds, so the 10-15 knot breeze, gusting towards 20 knots, looked like an appealing proposition in comparison.
Race 1 got underway for all the ILCA classes together, followed 3 minutes later by the PY class. A strong flood tide kept everyone behind the line, letting the fleets get away cleanly on the first go each time. With the southerly breeze, getting right early into the shallow water and out of the tide proved hugely beneficial for ILCA 7s Darragh Kelleher and Stephen Quinn, who held a solid lead over the fleet by the first mark. However, Ronan Wallace demonstrated his remarkable boat speed to catch up with both Darragh and Stephen by the leeward mark, and then went on to have a very close battle with Darragh for the remainder of the race. Ronan ultimately won out, closely followed by Darragh and Stephen.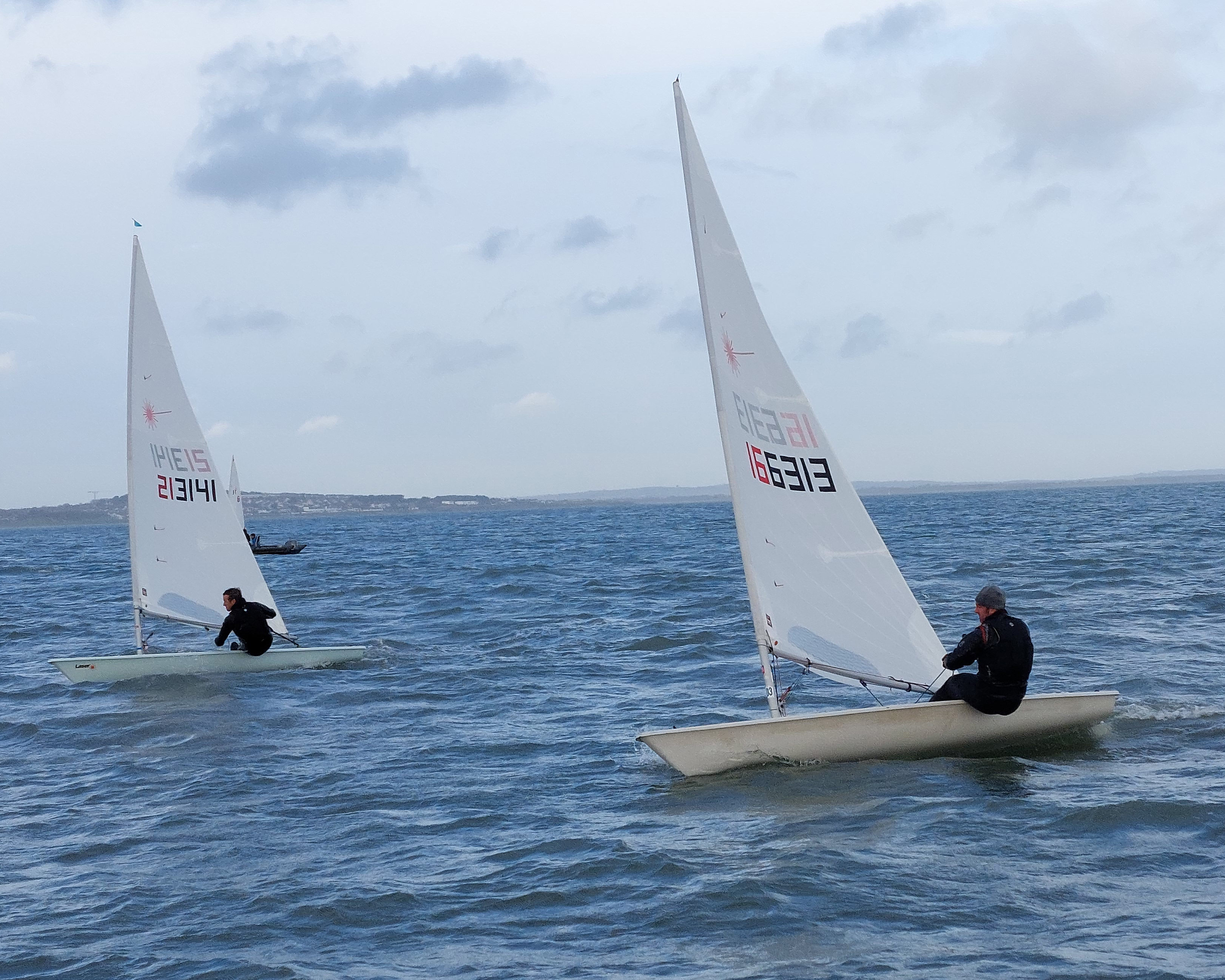 In race 2 in the ILCA 7s, Ronan had a convincing lead from the first mark, while 2nd was closely fought between Darragh Kelleher, Rory Lynch and Conor Murphy around the 3 laps. Only a few boat-lengths separated those 3 at the end, with Darragh closely followed by Conor and Rory.
Dun Laoghaire's Oisin Hughes continued a strong showing at his first HYC Frostbite series; and, along with Dave Kirwan, will no doubt put even more pressure on the front of the fleet on the lighter days to come (there must be lighter days to come, right?)
The ILCA 6s had a strong turnout with 7 boats on the water. After winning all 4 races in previous weeks, Marco Sorgassi had to settle for 2nd in both races as HYC's Luke Turvey got bullets in both races. Consistency was the word of the day as Rush's Daniel O'Hare took 3rd in both races.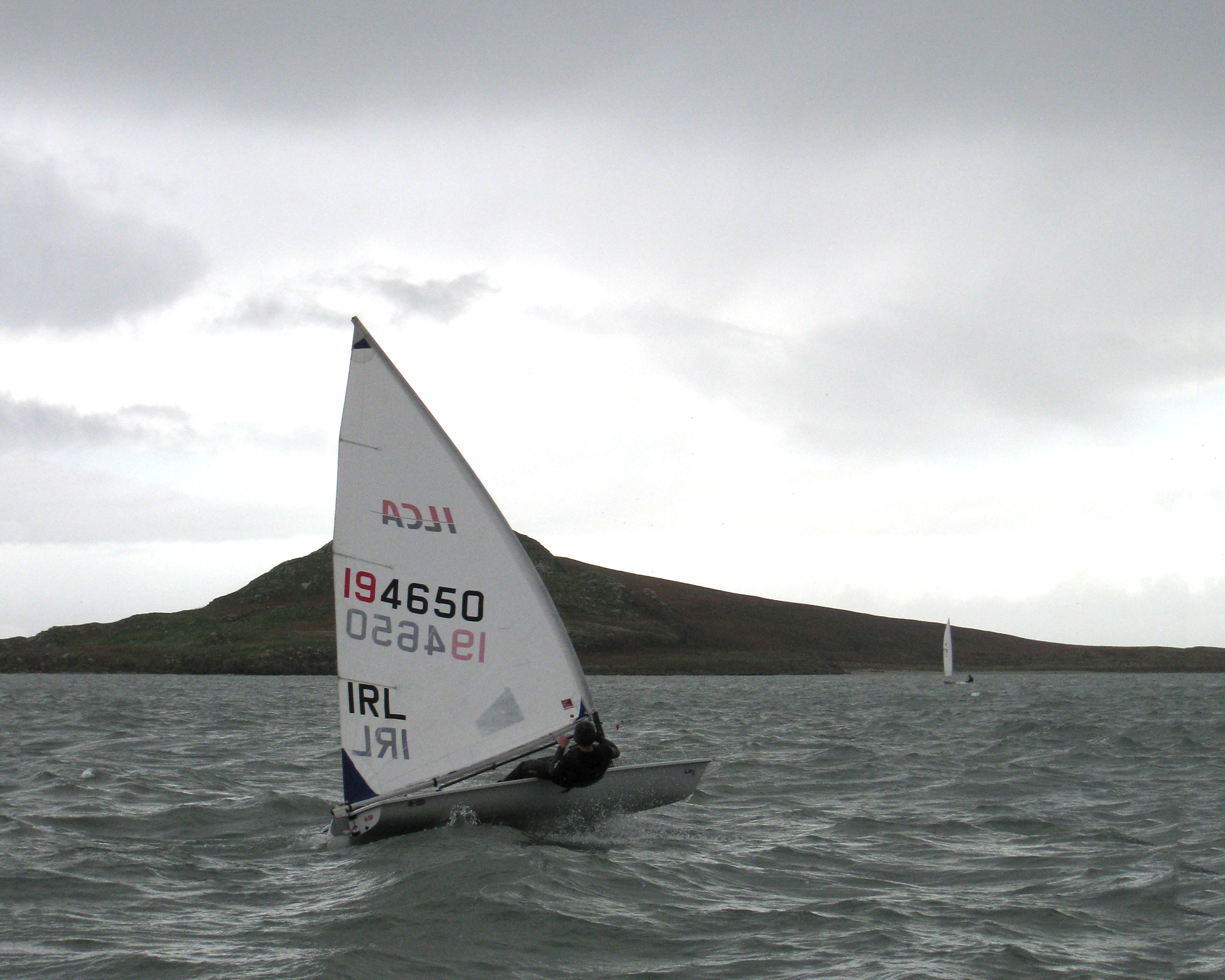 The ILCA 4s also had a strong turnout with 5 racing. Howth's Cillian Twomey and Rush's Aisling Kelly traded blows to take a 1st and 2nd each, and similarly Howth's Oisin Kelly and Rush's Riaghan Boardman fought it out for a 3rd and 4th each.
The new PY class saw a mix of an RS Aero, a Fireball and a B14 on their own start following the ILCA start. Long-time series regular Daragh Sheridan in his RS Aero 7 had convincing wins in both races, showing why he's the current RS Aero National Champion. Gear failure unfortunately ended Jeremy Beshoff's second day on the water in his B14, we hope to see them back out on the water as soon as possible.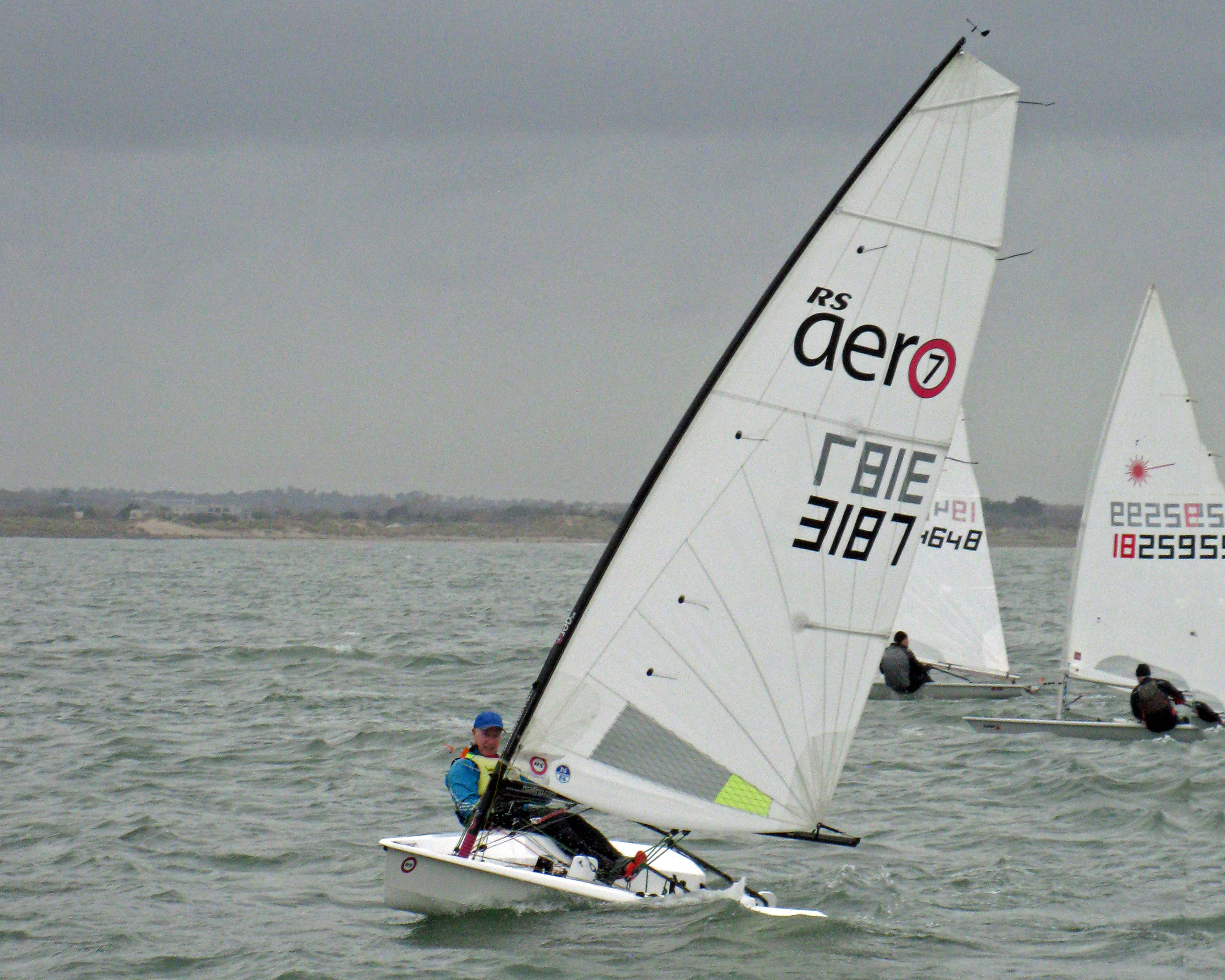 With 6 more races in the current series and 2 more discards to come, it's still all to play for in each of the fleets.
--- Report by Conor Murphy
Registered in the Republic of Ireland. Registered No. 81187