WAVE Regatta awarded environmental Gold Standard
17 November 2022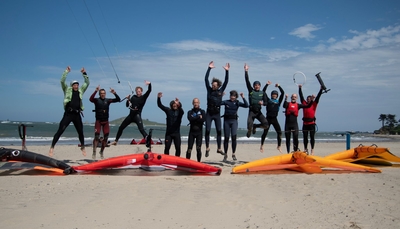 WAVE Regatta was recently awarded a Sailors For The Sea Gold Award for its commitment to reducing its impact on the the seas and oceans. Speaking after the award, Regatta Chairman Brian Turvey said "What this shows is that Howth Yacht Club is driven to running events which are sustainable and leave as small a footprint as possible. We can never do enough on this front and WAVE 2024 has even higher aspirations. From eliminating single-use plastics, to offering vegan food options, to promoting non-car based transport, Howth Yacht Club is leading the way in the Irish sailing sphere."
In 2019, Howth Yacht Club was recognised by Irish Sailing for leading the Clean Regattas initiative.
Sailors For The Sea validate the World's only sustainability certification for water-based events. Clean Regattas offers sailors, race organisers and marina managers a tool kit of 20 best practices to improve their environmental footprint. Used globally by Optimist sailors to the America's Cup competitors - over 2,800 regattas and 750,000 sailors have participated in the program. Howth Yacht Club has been a member of the programme since 2016 and already has fifteen accredited regattas under its belt.
Registered in the Republic of Ireland. Registered No. 81187