HYC Recruits Sailing Development Officer Role for 2023 - Introducing Matthew
14 October 2022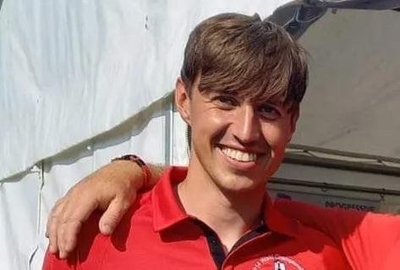 Howth YC is very pleased to announce the appointment of a Sailing Development Officer to help existing and new members to access the extensive range of on the water activities offered by the Club. Matthew Cotter has been appointed to the new role and brings to it an extensive background in the sport and huge enthusiasm to help people develop their sailing skills and both their confidence and competence afloat. With Matthew's input, Howth YC looks forward to being better able to service the needs of both existing and new members who wish to expand their involvement in the sport.Matthew will take up his new role in January 2023.
Matthew joined Howth YC and started sailing Optimists at the age of nine, competing in both local and regional regattas before moving on to the Mirror fleet and honing his skills on the south side of the peninsula at Sutton DC. He rapidly ascended to the front of the Mirror fleet, winning the Class's Southern and Western Championships in 2012 and competing at the World Championships in Lough Derg SC in 2013. He went on to qualify as an instructor before becoming Senior Sailing Instructor in Sutton Dinghy Club, where he led a panel of 15 instructors and managed a demanding training programme, coaching over 100 trainees a week. In addition to being a Senior Sailing Instructor, Matthew is also a Senior Powerboat Instructor.
With the 2022 GP 14 Worlds in mind, Matthew joined the GP 14 fleet in 2021 and his speedy acquisition of the skills needed to do well in this exceptionally competitive Class saw him on the winner's podium at the Worlds in Skerries SC earlier this year with his boat taking the Silver Fleet event and, in the process, finishing 21st in the fleet of 104 boats. While in university, Matthew held the part-time role of Safety Boat Coordinator here in HYC, taking responsibility for maintaining the Club's fleet of 9 RIBs as well as recruiting, training and rostering the RIB crews for the Club's Open and Club racing events. He also developed his mark-laying expertise during this period and is now one of the most sought-after mark layers in the Dublin area, having worked at top level events both at Howth YC and in Dublin Bay.
Matthew regularly races keelboats at HYC and his background in training people to sail and both dinghies and keelboats has given him a comprehensive insight into the difficulties faced by newcomers trying to develop their skills and their opportunities to get afloat as well as those faced by keelboat owners seeking crew members. Helping to address the challenges faced by knowledge-hungry sailors and crew-hungry boat owners will be a core element of the Sailing Development Officer's role and Matthew's own sailing, training and racing background makes him particularly well suited to it. Matthew will be responsible for developing the range of training courses provided for HYC members, both for those who see dinghy and keelboat sailing as their niche as well as those with a focus on using an engine to get them around. HYC's offering of both introductory and specialist training courses will be expanded under Matthew's direction and the Club will continue to bring in coaches to impart top level skills, the acquisition of which will ensure that boats competing under the HYC ensign remain at the front both in Ireland and internationally.
We are delighted to have Matthew in the role of Sailing Development Officer and wish him every success in his new position, the creation of which is a significant milestone in the ongoing development of Howth Yacht Club.
Registered in the Republic of Ireland. Registered No. 81187