Letter From the Commodore
29 January 2020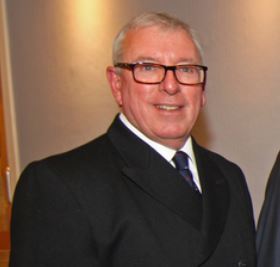 The weather in January has so far been relatively benign and the Brass Monkeys and Frostbites are still being sailed although a squall on last Sunday left a substantial number of Laser sailors in the water. In the meantime, the summer sailing schedule and planning for the WAVE regatta and the Fireball Worlds continue.
As part of a drive to substantially increase membership
we need all members, especially boat owners, to encourage their friends and crews to join. To support this drive we will be launching a number of programmes including our
'Come Sailing' initiative along with the help of our Membership Committee.
We have no further information on when the overall harbour dredging might commence or the impact it might have, however work on the middle pier is expected to commence at the end of February or beginning of March to increase the dock space for trawlers where the existing rock armouring is along the middle pier. Hoardings will be going up from just past the entrance to the public slip as a causeway will need to be built during April to contain the silt and/rock excavated from the trawler side of the pier. We understand the public slip will remain open for use.
New legislation prohibits the sale of marked diesel to leisure craft from the 1st January 2020. To comply we have drained and chemically washed our tanks, flushed fuel lines and changed filters, we are also in the process of updating our licencing. We are now fully compliant and can sell road diesel to leisure craft. As road diesel has a vegetable oil content the risk of diesel bug and water contamination is increased, we plan to have a stock of suitable additives available for members in the marina office.
The Centenary Cruise in company is planned from 10 June to the 26
th
. There are still a couple of places available. As we have to book ahead Cyril Geran will be closing the entry list on the 31 January, so this is your last chance to take part in what is planned to be a great event. Details are at
125 Year Cruise
. Note that as the cruise is planned as pay as you go, there is considerable flexibility in participation to visit other ports or anchorages en route. So if you have any questions do contact Cyril.
You may have noticed some changes that Christina Knowles (our marketing guru) has been making on the website to make information more accessible as a result of direct feedback from our membership e.g. a Bar/Dining room icon now giving direct access to times of opening and menus available at HYC Bar Menu. This work is ongoing with the assistance of Brian Turvey.
We have a great night organised for Valentine's Night which includes a 3 course meal for two with Prosecco for only €65 full details here

Valentine's Night Dinner for two.
About one metre of the bottom of our flagpole is rotten and part of the yard arm fell off last month. We understand that there was an issue at the mast step also where rot was replaced by filler. We will be therefore taking the flagpole down for cautionary repairs by Peter Culleton before its condition becomes any worse. This is scheduled to take place from Thursday 30th January.
Regretfully, after many years of service, both Neville Maguire and Gerry Sargent are retiring from their positions as honorary grass cutters. On behalf of all our members we would like to thank both of them for their loyal service and wish them many year of fun "messing about" in their boats. We are indeed fortunate that Nick Massey has volunteered to take over these duties going forwards.We are always in need of volunteers to support many of the activites within the club so if you have times to spare, a skill or would simply like to meet a few friends please contact Paddy or myself.
Last but not least, as I am sure you are aware, Vice Commodore Paddy Judge will have completed three years as voluntary manager in June 2020. We are hoping to have a new professional manager appointed by the time Paddy heads off on the 125 Cruise. The job specification will be published shortly for open viewing and applications.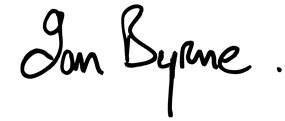 Registered in the Republic of Ireland. Registered No. 81187