125 Years Anniversary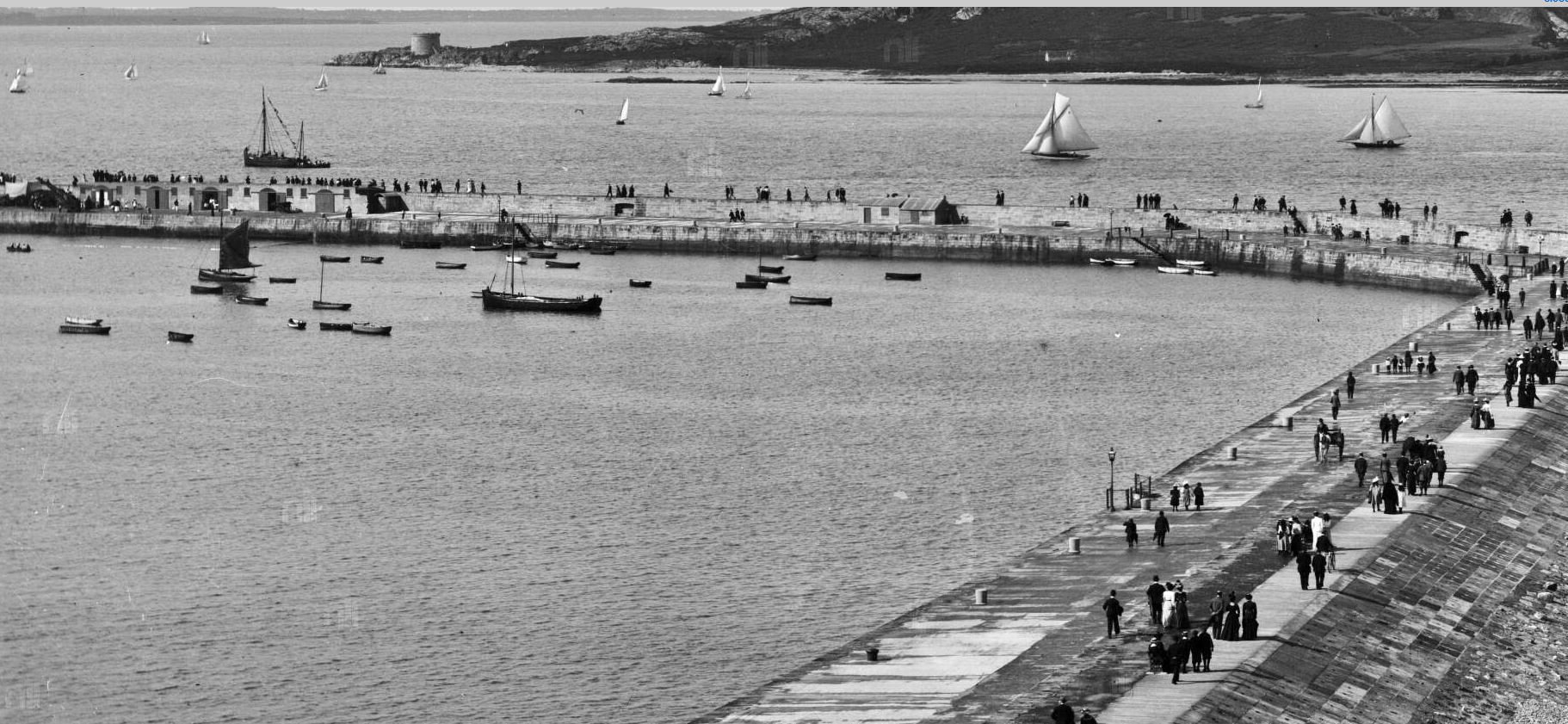 While there had been sailing and some racing taking place in Howth for some time, 1895 marked the beginning of organised racing starting in earnest in Howth. This led to the formation, in that year, of Howth Sailing Club.
In later years, Howth Sailing Club amalgamated with Howth Motor Yacht Club to form our Club of today, Howth Yacht Club. So in 2020, we will be celebrating the 125th anniversary of the formation of Howth Sailing Club.
In order to celebrate this occasion, there will be a number of events taking place during the year. They will comprise of a World Championship (Fireballs), a cruise in company to Scotland, a major keelboat weekend (Wave Regatta) and a number of family events. Details of these will be revealed later however, due to the amount of planning necessary, preliminary details of the cruise in company are now being unveiled so that we can allow potential participants to declare their interest and take the event into their planning.
As places will be limited, we are asking members to declare their interest in the near future so that provisional bookings can be made at a number of marinas. An application form will be available, which will set out the reservation system along with the need for a reservation fee to secure a place.
The cruise allows for a number of "mustering" points where dinners and other events will take place. In between these locations there is time for free sailing. The provisional itinerary is as follows:
June 2020:
10th Wednesday
Depart Howth
12th Friday
Muster Bangor
13th Saturday
In Bangor, with Dinner in Royal Ulster Yacht Club
17th Wednesday
Muster in Campbelltown
20th Saturday
Muster in East Loch Tarbert or Portavadie, with Dinner
22nd Monday
Muster in Rothesay
24th Wednesday
Muster in Kip, with Dinner
26th Friday
Muster in Troon, with Final Dinner
It will be possible for boats to join for part of the cruise, it is not necessary to complete the entire itinerary.
Then individual passages home to Howth or stay on for further cruising. This draft itinerary will be firmed up later when we have a better idea about the number of boats involved and the support that will be offered by the various harbours and marinas.
Competition to Design a Suitable Logo to be used for the Anniversary
It has been decided to have a logo to be used during the year. A competition is being held whereby members (old and young) can submit suggested designs for use as the logo. Multiple designs can be submitted. The winner will be the official logo for all events taking place during the year.
In submitting designs, it is important to remember the following:
1)
The design should be easy to reproduce on multiple surfaces, for example: trophies, flags, memorabilia etc.
2)
It should not be overly detailed or complicated
3)
It should be representative of the Club and not just one specific class
4)
It can be identified as being 'of Howth'
The winning design will become the property of Howth Yacht Club
Entries to be sent to
The Manager,
Howth Yacht Club, and to arrive no later than 31st August 2019. Successful contenders will be put on website for voting on Sept 7th - voting runs for two weeks.
Registered in the Republic of Ireland. Registered No. 81187