Covid Dinghy Sailing Update

27 May 2020
Bringing Guests
To comply with our legal requirements of contact tracing the member berth-holder, current dinghy hard tag or dry-sail OD or RIB licensee must email
marina@hyc.ie
the previous day
with the name, email address and phone number of each visitor they intend bringing to HYC. By emailing this crew list the berth-holder (licensee) undertakes that the visitors listed have each confirmed that they are:
1. Well (have no new cough, shortness of breath, fever, chills, fatigue, muscle pains, loss of smell, sore throat, or headaches).
2. Have had no close contact or household contact with a suspected or confirmed case of COVID-19 in the past 2 weeks.
3. Have not travelled abroad in past 2 weeks.
Government Protocol to be Adhered to
Social Distancing of a minimum 2m on board (excluding Households).

Maximum group size of 4 unless one household/family

Non-essential travel limited to within 5Km of home (20Km after 8th June).
Effective Measures to Keep Yourself and Fellow Marina Users Safe
We are advised expertly that the wearing of masks on the marina is not an effective measure and as a result it is discontinued. The most effective measures are:
The practice of cough etiquette and socially distance from others not in their household.

Being respectful and aware of others and not creating a bottleneck especially on the marina.

Being particularly responsible around older persons who are at higher risk.

Not attending the club if you have any new symptoms that might be Covid-19 e.g. cough, fever, fatigue, shortness of breath, chills, sore throat, muscle aches, loss of smell and headaches. Check with your G.P. whether you need testing.

Regular washing of hands with soap or alcohol and avoid touching you face, eyes or mouth.
Ireland's Eye Temporarily Out Of Bounds
We have had confirmation from An Garda Siochana that Ireland's Eye is closed. This is an offshore island and access is not currently permitted under regulations. There was a recent anti-social incident on the Island that involved the Gardai which has heightened their awareness. If anchored off, dinghy sailing or motor boating near Ireland's Eye then please do not go ashore.
New Card Swipe Installed to Exit Marina
Following feedback from members struggling with gear and wheel barrows trying to swipe and exit the marina gate we have installed a card swipe to replace the finger pad at the main marina gate exit. You will require your card now to exit which is also more hygienic and secure.
Each member must enter by scanning their card and no tailgating is allowed.

Masks are no longer required on the marina pontoons but respect people's space when passing by using the finger intersections.

You can bring any non-member guest as long as you comply with the Government restrictions, but you must supply the name, email and mobile phone number of each non-member contact in advance. Failure to do this will unfortunately mean refusal of admittance.

Irelands Eye is closed and under Garda surveillance – do not go ashore.
These changes come into effect at 0900 on Fri 29th May and I hope the help you enjoy your limited sailing more and responsibly in this beautiful weather.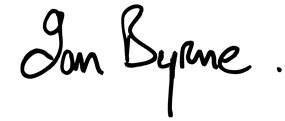 Commodore
Registered in the Republic of Ireland. Registered No. 81187