R.I.P.
The death has occurred of esteemed member Peter Smyth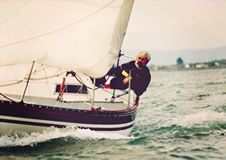 'Last night our family lost our Captain. Mum lost her soul mate and we have lost our guiding light. A man who has inspired us in so many ways over our lives, heavily influencing everything we stand for and do. He was a role model husband and a champion Da to all of us. His influence and inspiration will continue to guide us in all aspects of our lives including family, faith, business, & sport.
Da was a loving husband to Bridget, proud father to Trev, Tom, Pete, Nick and Keith, wonderful father-in-law to 5 magnificent wives and an incredible Grandad to 12 super grandchildren. While this family has lost such a key figure, we look forward to welcoming a new member of the family on Wednesday morning as Nick and Helen expect their 3rd child into the world.
After a short illness, as the sun set last night, Da passed away comfortably at Beaumont Hospital with his family at his bedside. Mum, his daughters in law, loving sisters Breda & Ann and ourselves, had quality time with him in the final part of his race.
Whilst we appreciate God calling him in a speedy fashion that minimised his suffering, today our hearts are broken. We are left feeling like 5 little boys who have lost their Da and for Mum, she has lost her soul mate.
Da - we thank you for your selfless commitment to us all, your love, support and constant guidance. We will always love you and miss you, but we know you will continue to show us the way from above. Yesterday we lost our Captain but today we have gained a New Northern Star to guide us from above.
Rest In Peace, Da.'
Trev, Tom, Pete, Nick & Keith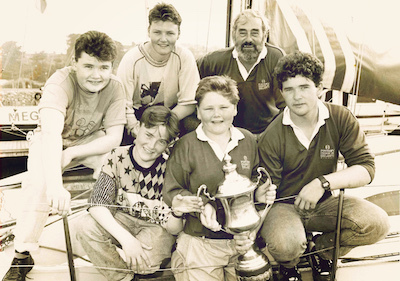 ---
Death Notice:
Smyth Dollymount Avenue, 18th July 2016 after a short illness (peacefully) surrounded by his loving family. Peter, beloved husband of Bridget, loving father and role model for Trevor, Tom, Pete, Nick and Keith and brother of the late Maureen and Tommy. Sadly missed by his loving sisters Anne and Breda, daughters in law Krissi, Susan, Emma, Helen and Kirstie, grandchildren Jamie, Oisín, Cody, Adam, Ben, Hugo, Bridget, Lynette, Archie, Leo, Jack, and Annabelle, brother-in-law Frank, nephews, nieces, relatives and friends.
Rest in Peace
Reposing in the Kirwan Funeral Home, Fairview Strand, on Thursday from 5pm to 7.30pm with family in attendance (all welcome). Removal on Friday morning to St Gabriel's Church, Dollymount arriving at 9.45am for 10am Requiem Mass and thence Funeral to Mt Venus Cemetery, Rathfarnham. Family flowers only please. Donations, if desired, to Howth RNLI.
---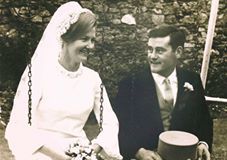 Registered in the Republic of Ireland. Registered No. 81187