Message from the Commodore
5th September 2016
Dear Members,
Welcome to the Howth Yacht Club website and thank you for taking the time for this visit. Now that we are in to the latter half of the sailing season, we would like to update you on a few items following an eventful year. Our committees have been working hard across all areas of Club functions such as Adult and Junior Sail training, Hospitality, Finance and Building Maintenance and Upkeep. We hope you are beginning to see the fruits of this work as we endeavour to make continued improvements across the board.
The Adult and Junior Sailing attendance has been a fantastic advertisement for the Club resulting in an uptake in Adult membership and a great turn out to the recent 'Junior Night' hosted by the Club. We are delighted to welcome our many new friends to HYC. The feedback we have received only goes to show that we have an excellent team behind us from the office and support staff through to the instructors, volunteers and committee members. The Junior Dinghy Regatta had nearly 100 entries and was a great day all around and a great close to a very busy summer season for the junior members and visitors.
HYC has been host to a number of events on both the Sailing and Social calendars so far this year, with some fantastic turnouts. The work that goes in to these events is second to none and there are too many people to thank individually but it is without doubt why the Club continues to prosper. Now upon us is our Autumn League, with new entries being made daily for the competition, we hope to continue this trend and host a great event which will draw to a close with another great night of food and music on the 22nd October.
As you will know and hopefully noticed, we are giving our clubhouse a much needed 'make-over.' We are still a little way from its completion, but we hope that the changes and improvements will go a long way to making our Club last long in to the future. Thank you for your forbearance and support. The next item on the agenda is the repair work on the roof. When these works are finished we will complete the necessary renovations and decoration to the bar and to the Centenary Room, concluding the transformation of the last few months. This has been a long and expensive process but we do hope you are beginning to see the benefits. It is already begun to positively impact the social calendar (and finances) with a number of parties and events being booked in for 2017 already.
On the sailing front, and with a view to offering an option to charter boats to our members, the Club's new J80s were launched at the Junior Night and are a welcome addition to our resources. We will continue to use the ISA Sailfleet J80s until the end of the year and they will be used by some of our newest members during the Autumn League. These new members joined as a result of attending our Adult Sailing Courses and this initiative is to give them 'a taste of racing'. We trust that all members will welcome them to the Howth Yacht Club team and give them a taste of events to come.
With many of our Cruising Members away through the summer months, we have welcomed many visitors to Howth Yacht Club Marina who have been able to make use of the facilities we have at the Club. All have been welcomed, with many returning from previous years and some already making plans for their return trip. The next project on the marina is the big move to facilitate winter berthing and hard storage. The application forms for both have just been posted and are available in both the Marina and Main Office. This facility is also being made available to non-members.
We hope that you all enjoy the remainder of the sailing season and look forward to seeing you in your club over the coming weeks and months. Please keep the valuable feedback coming through your various committees and email at feedback@hyc.ie
Commodore Berchmans Gannon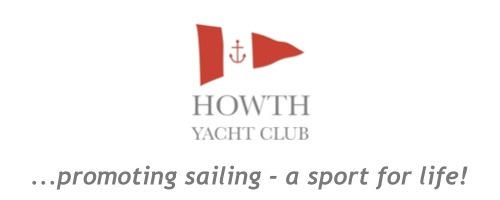 Registered in the Republic of Ireland. Registered No. 81187