Message from the Commodore
Update from your Commodore - 17th March 2017
'The new General Committee has completed its first three months and has instigated a number of changes that are beginning to improve the financial and operational position of the club. Much of this has evolved from the commitment of many members through their voluntary participation and I would sincerely like to thank each and every one of them for their contributions on your behalf. They have made major inputs in so many areas including marina, house, membership and sailing development, junior programs and future plans. Nevertheless, we are still at an early stage and considerable efforts are needed to sustain the required activity that is necessary to bring the club to its rightful position in our community.
Finances:
Following valuable contributions from members and staff, the General Committee can report that the first quarter has us slightly ahead of our budgeted plans. This is good news, but with much of the year to go it is too early to confirm that everything will work out according to plan. We continue to manage our cost exposures on a daily basis. Membership income stream is matching last year's figures and there is a slight increase in membership numbers. We are being prudent on our capital expenditures and will only endorse this if there is a budgeted potential for economic return on these.
Clubhouse:
The 30th anniversary of our clubhouse will be celebrated on March 17th and with help from volunteers, we are continuing to improve the maintenance of the property. A team of members have agreed to carry out remedial maintenance which not alone saves us money and improves the appearance of the clubhouse, but also cultivates new friendships and encourages a great 'club' atmosphere. The Boyd Room is being decorated and the existing furniture is being repaired. The exterior windows to the front of the clubhouse will be repaired and painted when the weather allows. We will also endeavour to give attention to and varnish the main doors at the bottom and top of the stairs.
Health and safety is continually being addressed including compliance with fire regulations and risk assessments in areas that are considered to have the potential to put members and visitors at risk.
We will continue to make upgrades in the clubhouse facilities at least in a cost-effective manner but principally by utilising the resources of our volunteer team.
Volunteer Teams:
It's important to highlight that volunteer members have brought about the vast number of improvements, whether on the water, on the marina or in relation to running the clubhouse and the club organisation. Our volunteer night was a tremendous success and I would like to pay tribute to all those who signed up on the night but also those who had already volunteered their time and expertise to helping our club run. There are still plenty of opportunities for those who wish to give some of their time whether it is in relation to waterborne activities, house activities, social activities or improving our membership numbers. A whole new cohort of members are involved alongside people whom we have always relied upon and the initiative has turned out to be another great way to meet other members and make new friends. Please feel free to contact a member of the General Committee if you have a contribution that you feel you would like to make. .
Sailing:
This is our core activity. While we do not have any major events, we have over 24 open events scheduled for this year. This takes a considerable amount of resources whether it is on the water are on land.
We have identified two specific areas this year and that is to improve our two 'flagship events' - Howth Regatta (which encompasses the Lambay Races) and the Autumn League.
We have set up two management committees to improve both of these events and to endeavour to increase numbers participating and additional enjoyment for competitors and members.
Howth Regatta:
This will be a 2 ½ day event comprising of two 'island races'. There will be an evening race on Friday, which will include a rounding of Ireland's Eye, and the Lambay Races will be run as usual on Saturday. Sunday. The focus will be on family entertainment on the Sunday, especially for the juniors both on and off the water. The purpose here is to create an event that will become a focal part of the social calendar not just for the club but for families and community. A full schedule of events will be published shortly.
Autumn League:
We are delighted that MSL Park Motors Mercedes-Benz has agreed to sponsor us again for 2017. This has been a successful sponsorship and we would sincerely thank them for their support. This year's focus is to increase the number of participants in the Autumn League and to make it even more enjoyable for all participants. The Notice of Race will include a provision that should the weather cause a cancellation of the racing on a Saturday, it shall be sailed on the Sunday. This will ensure that we do not lose racing due to weather. We would also welcome any positive suggestions to help us improve the success of this key event for the club.
Junior Sailing:
This is very important to us as it brings in at an early stage many children who will continue to sail all their lives. Nevertheless sailing faces many challenges from many other sports. The junior sailing team has been very energetic and is focusing on creating an environment that offers sail training but also fun for participants.
Sailing Development Officer:
This role is necessary to develop new skills, new experiences and new members in all age categories and interviews for this role are taking place at this time. It will be a crucial position underpinning sailing development in the club and consolidating our investment in the J80's to ensure that the resulting programmes are economically beneficial to the club and for all of our members. The focus here is to entice people to experience sailing and sail training in Howth, whether juniors, adults, tourists or corporate bodies. In addition to this experience, we will put in place a programme where these people will then be invited to join the club as members. There will have to be a very clear plan of engagement between existing members and new members in order for this program to be successful.
Dredging:
We had a meeting recently with the Department of the Marine during which they advised that the consultant's report had been received in draft but was not acceptable for their consideration. A revised report is expected in the next two weeks. This will outline the options and likely cost implications for the Department to consider. They have agreed that they will share this information with us as a major stakeholder. It is very unlikely that a dumping at sea license would be granted and therefore it is either relocation or landfill being the two options. They may also seek to minimise the level of dredging. The chief engineer did confirm to me that they would be dredging the full harbour. This includes the marina. A landfill license for dumping within the harbour vicinity would require planning which will take circa 15 to 18 months to grant. Tenders would have to be issued and the work would have to commence. The only time to commence this work without having a totally detrimental effect on the harbour would be winter spring period. Therefore it is unlikely in our estimation that the dredging will be completed before 2020.
I asked Department officials if they would facilitate us for some major events with deep keel berthing in the fish harbour. They acknowledged that they understood our predicament and that they would support any application.
Marina & Harbour:
Last September we undertook a detailed review of marina & harbour operations and when the new committee was in place we commenced implementing many of the recommendations that included significant staff cuts and cost savings. The objective was to deliver the savings whilst improving service and introduce a more customer/member centric service. We followed up with a survey of berth and mooring holders to get feedback on the demand for additional services, the most popular of which are now being piloted. In an effort to get more members on the water, we have reduced mooring charges for deeper-keeled boats and we are promoting additional moorings for members that are now also available to Cadets. We are also establishing interest in dry sailing RIBs. The marina has also had a health and safety review with the relatively few consequential actions nearing completion. Ongoing maintenance of the marina is underway and the original supplier (Walcon Ltd) are replacing any excessively worn or corroded components and upgrading the pontoon fittings for our largest boats. This project proactively addresses marina infrastructure renewal that would require attention before the dredging and also to maintain our strong reliability record at minimum cost.
We have had great support with the volunteer initiative who will provide a roster for race night launch service, work parties for the boatshed/ workshop & East Pier Shed and maintenance programs for the club boats and trailers as well as maintenance and visitor reception for a number of the marina fingers.
Our review of marina security resulted in the removal of PIN access to invited and 'uninvited' guests which has significantly reduced unauthorised access. We have a number of new marina/ hardstanding projects and initiatives in the pipeline and would always welcome more feedback and suggestions on ways to further improve our services to members.
Overall we are getting great feedback on the regular marina communications, especially the weather warnings, and the positive engagement of the marina team in a renewed customer service ethic.
Social:
You will see from the club website the number of social events that have been planned for this year. We are endeavouring to widen the choice of social events to cover all membership classes including juniors. There is a considerable effort being put in place to create more enjoyable functions and activities for all members and I would like to thank those members of the committee for their efforts in this regard. Please keep an eye on the website as well as posters around the clubhouse. We will further enhance and widen the number of activities during the year. Now we need to get on the water and enjoy ourselves and when we come off enjoy it even further.
Team effort
The above is a brief synopsis of the work being carried out within the club by volunteers and staff. On your behalf I would express my sincere thanks to everyone who helps in ensuring that our club is a pleasant and successful experience both on and off the water. There is still much work to be done and I hope by the end of the summer we will see further benefits from the increased activity. I do not wish to name any particular member but you will no doubt see those who are working beyond the call of duty by virtue of the fact that they seem to be ever-present. They have been remarkable in their efforts and determination.
Thanking you all for your support of the General Committee and wish you well in the season ahead.'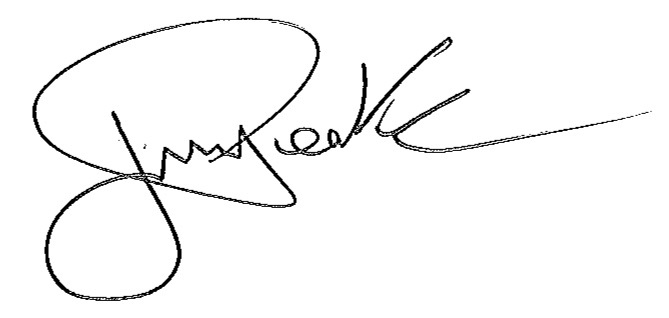 Commodore Joe McPeake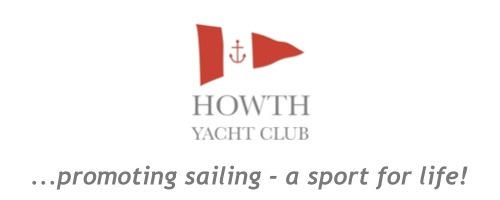 Registered in the Republic of Ireland. Registered No. 81187