Adult Training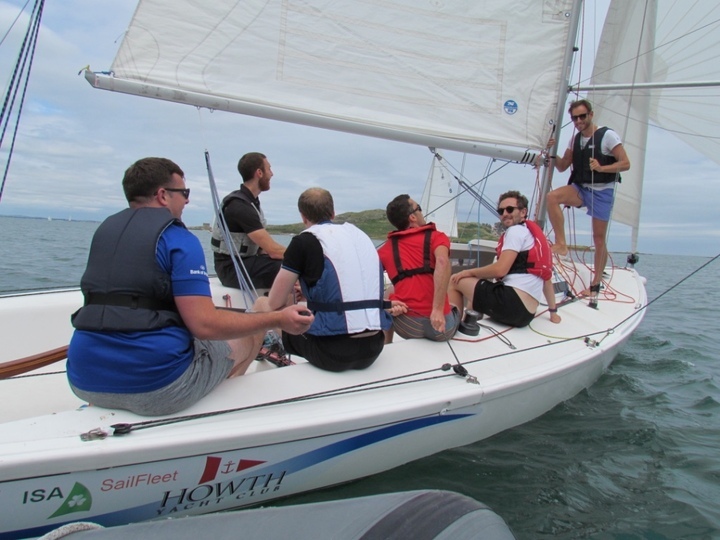 In addition to the regular courses run by the club (see left panel options), keep an eye out for the various options that Howth Yacht Club will be running including the Introduction to Sailing and Crew Skills courses. The next courses are advertised below and are also promoted via our social media outlets on Facebook, Twitter and our weekly Newsletter. The courses commence with a short explanatory session, followed by an introduction to your boat and skipper and then, after a sustaining lunch, you will go sailing and have the chance to steer and trim the sails. Those who have sailed before will do a more advanced session.
2017 course dates:
Sat 22nd April
Sat 6th May
Sat 27th May
Sun 18th June
Sat 1st July
Sat 15th July
Other courses include Introduction to Racing and New Skipper modules which will be run on demand.
The course is open to members (€15) and non-members (€50).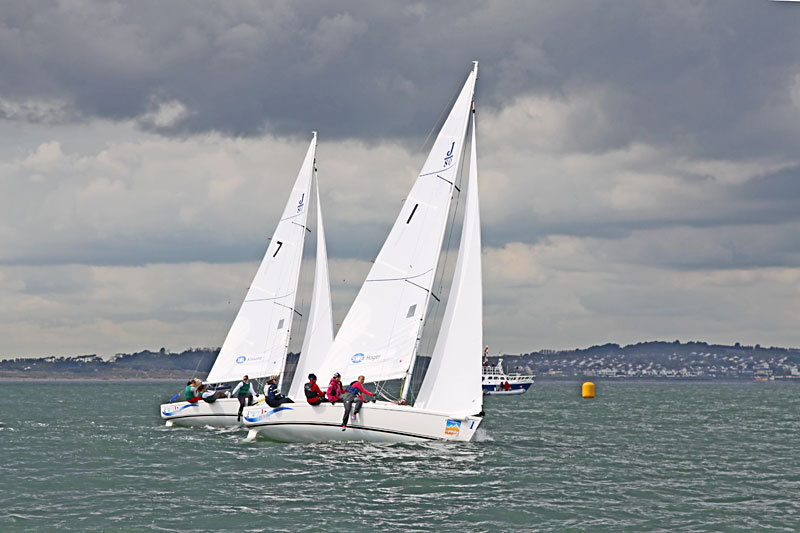 In addition to the one day course above, the team are running a number of specialised training courses such as Man Overboard!, Refresher Boat Handling, ICC Preparation and Day and Night Passages. All information on these days is available on the navigation bar on the left of this page, or through training@hyc.ie
'Skipper and Crew' training
HYC has courses available for boat owners who would like to polish their skippering skills and also for any sailor who would like to learn more about chart plotters, GPS and radar. These courses are tailor-made for small groups and will be scheduled as required.
Upcoming J80 Sailing:
Day Trips - Saturday 15th April and Monday 1st May
Depending on the weather forecast, the team plan to take participants to Skerries, Malahide or Dun Laoghaire for lunch. Participants are invited to meet in HYC on Saturday 13th at 18:30 to plan the trip over a drink in the bar. Open to members only at €30.00 per person, per day.
Spinnaker Training Course - 13th and 14th May.
This is a course for more experienced sailors who want to learn how to fly asymmetric and symmetric safely and effectively in a variety of conditions. Open to members (€160.00) and non-members (€200.00).
See here for the details of the way all courses are set out
Please contact us a training@hyc.ie or 018322141 for more details or to book.
Registered in the Republic of Ireland. Registered No. 81187