Taste of Sailing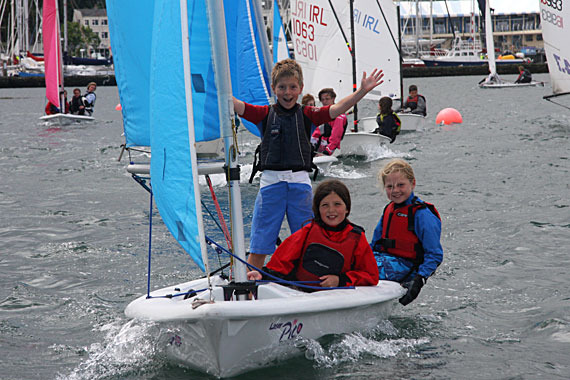 2017 Dates to be announced in February
This course is an introductory 'fun-based' introduction to sailing for young children. It aims to enthuse and encourage children to the sport. By the completion of the course, children will be able to steer and turn the boat.
Eligibility: 6+ years (only a guideline). Students may attend a maximum of 2 (non- consecutive) courses per season.
Tutor ratio: 6 children to each instructor.
Boats: The club provides Laser Picos free gratis for students.
Duration: 1 week (5 days).
Cost: €200

Registered in the Republic of Ireland. Registered No. 81187