Squib Nationals 2015 - Ferry Offers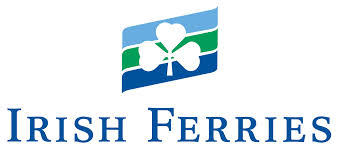 Option 1 - Cruise Ferry Return Fares
Car and 2 adults £195.00 return
Saturday travel + £30.00 per leg supplement for travel on Saturday
Additional adult £22.00 return
Additional child £11.00 return
Trailer up to 4m £42 return
Trailer 4.01m – 6.99m £84 return
Trailers 7m & longer £124 return
Option 2 – Swift Ferry Return Fares
Car and 2 adults £260.00 return
Saturday travel + £20.00 per leg supplement for travel on Saturday
Additional adult £24.00 return
Additional child £11.00 return
Trailer up to 4m £42 return
Trailer 4.01m – 6.99m £84 return
Trailers 7m & longer £124 return
Motor Home Supplements
Up to 8m £63 return
Over 8m £126
These prices apply for travel up to and including July 17th. People can request their bookings by emailing Mr. David O'Connor at
david.o'connor@irishferries.com
with the details below. Please quote the code J2413 to avail of the special prices.
(Click on the email address above and the email template will auto-generate)
* Names of all travelling
* Are any of the passengers in a wheelchair
* Dates of travel (out and return)
* Route
* Times of sailings
* Cabins/Seats (if required)
* Car make and registration number
* Your Customer number (if you have one) or postal address
* Your contact mobile phone number
---

We have set up a 15% online booking discount for those wishing to travel to the Squib Nationals. Those wishing to travel simply go to www.stenaline.co.uk/groups select the 'EVENTS' option, then simply enter their:
First Name:
Surname:
Event Number: E630J
Should anyone be travelling by van up to 6m long that will not be used for commercial purposes they should select the 'Motorhome/Minibus up to 6m long' vehicle type.
Those attending will have the option of booking our Economy, Flexi or Premium motorist fares (terms and conditions vary for each) and the prices shown will include the agreed discount. The discount is available on all Stena Line Irish sea routes.
Registered in the Republic of Ireland. Registered No. 81187