12 Oct: RYA Day Skipper Navigation Course
12/Sep/2022
This winter at HYC, the Cruising Group invites you to earn your shorebased navigation certification with David Jerrard of Seacraft. A most useful theory course, giving you the background knowledge necessary to crew or skipper a yacht in familiar waters, this course will run on Wednesday evenings at 7pm, beginning on 12 October and running through February.
Its official description says that it covers the following: seamanship, coastal navigation and pilotage, buoyage, chartwork, electronic charts, position fixing, plotting a course to steer, weather forecasting and meteorology, tides, collision regulations.
David Jerrard of Seacraft, a HYC member, will be well known to those of you who have done VHF, Essential Nav, or ICC courses. The course costs €560, including the full course pack.
Please contact Seacraft.ie directly to book; if you have any questions, contact cruising@hyc.ie or ring Seacraft on 01 286 3362.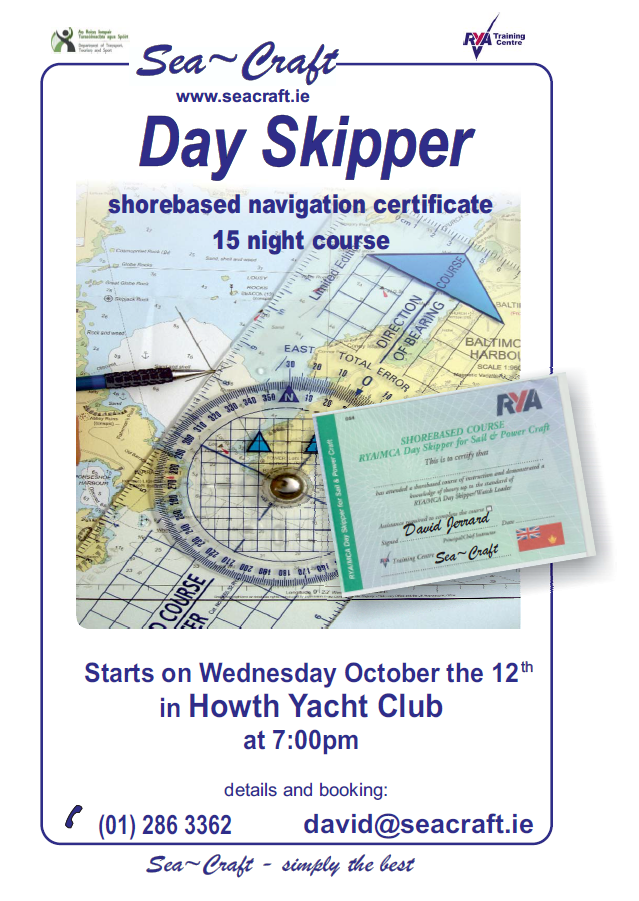 Registered in the Republic of Ireland. Registered No. 81187