Jurgen Whyte Webinar
03/Mar/2021
Webinar by Chief Inspector Jurgen Whyte on the Topic "Enhancing Aviation Safety through the Investigation of Aviation Accidents and Serious Incidents" will take place on Wednesday 3 March 2021.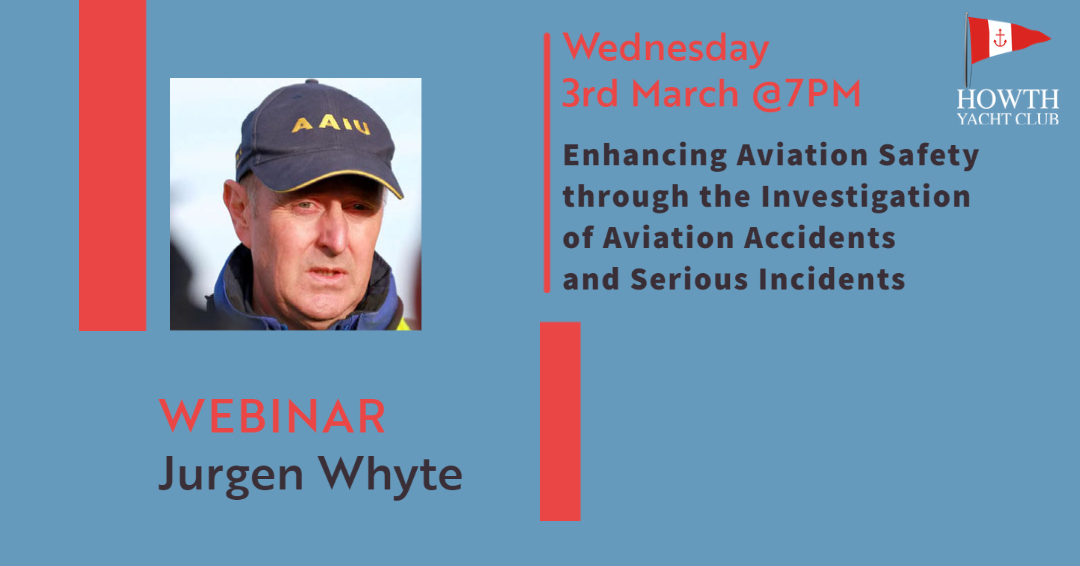 Jurgen has over 40 years' experience in aviation as a Pilot and an air accident investigator.
He served with the Irish Air Corps for 19 years, flying both fixed-wing and helicopters - retiring in 1995 as Officer Commanding Search and Rescue Squadron.
In June 1995, he joined the newly established Air Accident Investigation Unit, as an Inspector of Air Accidents.
In 1997, he was appointed as a technical expert to the Air Navigation Commission of the International Civil Aviation Organisation in Montreal, Canada and served for a period of 3 years, representing a common delegation of 6 European countries.
In 2004, he was appointed Chief Inspector of Air Accidents and continues to hold that position.
In the intervening years Jurgen was the Chairman of the European Civil Aviation Conference Group of Experts on Accident Investigation for 6 years, he is presently the Deputy Chairman of the European Network of Civil Aviation Safety Investigation Authorities (ENCASIA), and a member of the International Civil Aviation Organisation (Air Accident Investigation) Panel.
Registered in the Republic of Ireland. Registered No. 81187