Majong Group every Thursday
No Date Set
Another successful year has passed and the HYC MAHJONG GROUP we want to wish everybody a very Happy New Year.
They are delighted to let you all know that they raised a total of €1450 for charity this year. €450 was given to 'High Hopes' helping the homeless and €1000 to the RNLI - well done one and all.
Their numbers have been slowly rising and they now have a total of 55 active members of the group playing each Thursday morning at 10 am and again in the evening at 7.30 pm.
New players are always welcome and classes will be provided by our resident instructor - Karen Rudd - if you wish to join in please contact HYC reception for details.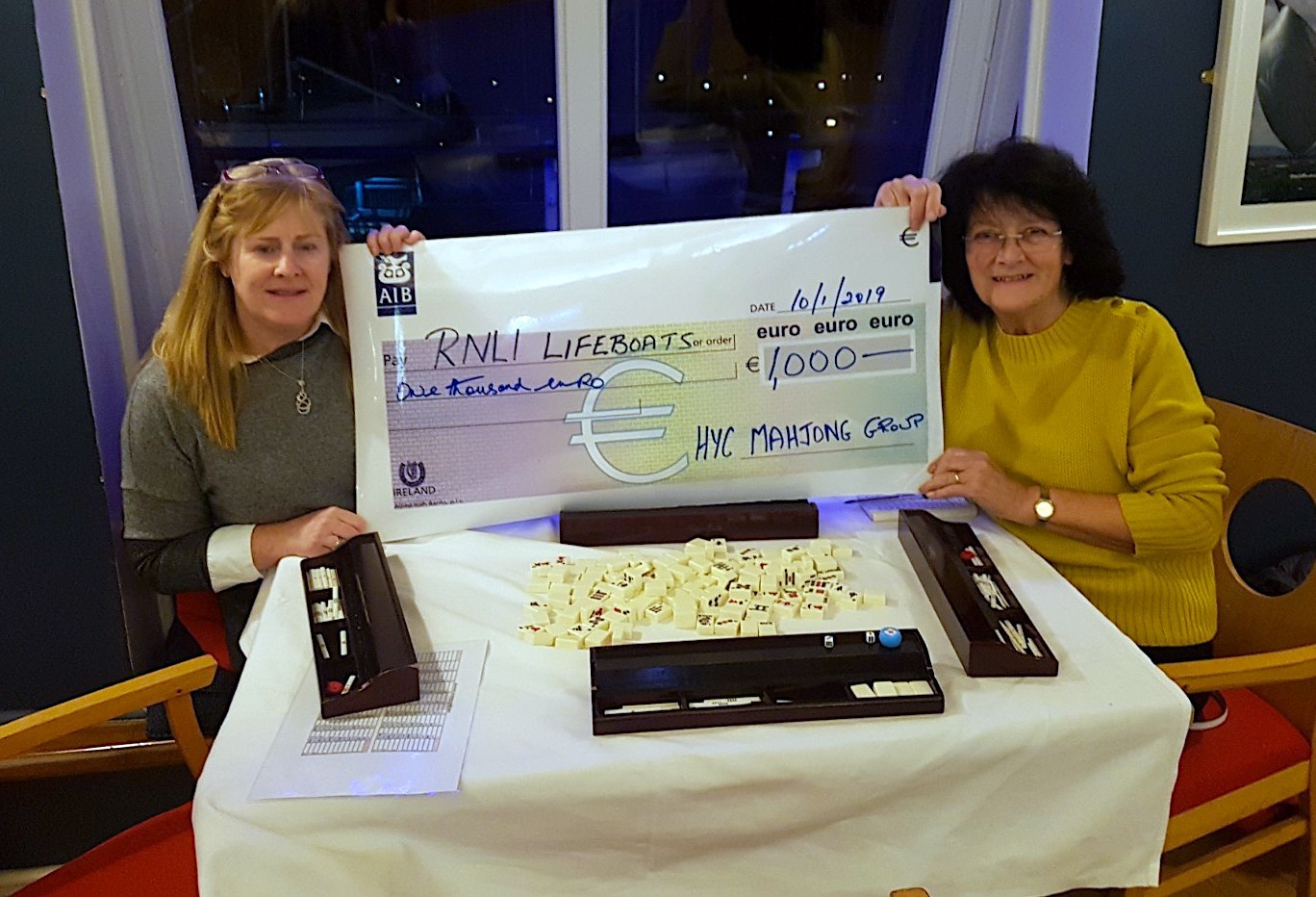 Registered in the Republic of Ireland. Registered No. 81187