Gift vouchers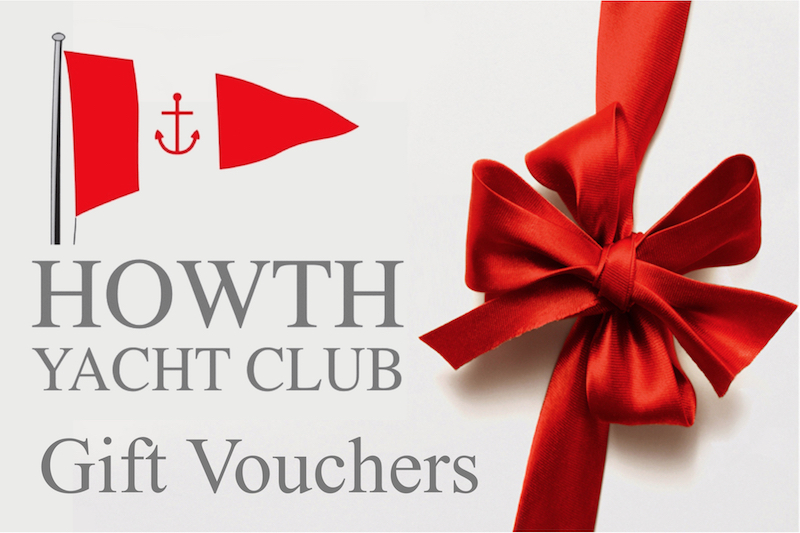 Are you looking for a unique birthday gift? Why not treat your family and friends or colleagues to a special gift this year?
At Howth Yacht Club we host a number of Adult Sail Training events throughout the year, to cater from the beginner and those that are seeking to move on to the next stage with their sailing experience, to the more experienced sailor wanting to improve their skills. One day courses showing you the ropes and teach you the basic theory, followed by a light lunch and a trip on the water where you put the theory to practice, can be purchased for as little as €50.00. The schedule for the Summer 2017 season is now available on our website http://hyc.ie/adult-training. We also host one to one training, a 3 hour session with a qualified ISA instructor, pricing starts at €110.00.
Those who have attended such classes this year have been invited to attend Club Racing and some of our larger events during the year to put their new found skills to good use. It is a great introduction to a great Club!
Vouchers can be redeemed against sailing activities and can be used as full or part-payment of any course. Different rates apply for members and non-members of Howth Yacht Club. Vouchers can also be purchased to be used against dining and other Club services.
If you have any questions, or would like to purchase a voucher, please do contact the office on office@hyc.ie or 018322141.
Registered in the Republic of Ireland. Registered No. 81187