2016 Summer Sailing Courses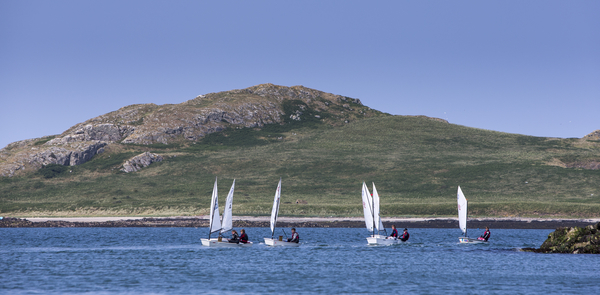 Summer Courses
Your Junior Committee is planning a range of ISA accredited training courses for June, July and August. Many of the familiar course modules will be offered again in 2016. We are also offering some class-specific race coaching, which will hopefully encourage more participation in club racing and local regattas, as well as covering the syllabus from ISA Go Racing, Kites and Wires and/or Advanced Boat Handling course modules.
New this year will be a number of Team Racing week-long courses, using a fleet of chartered Fireflies and delivered by a coach with extensive team racing background. These Team Racing weeks are for junior sailors who have completed levels up to improving skills along with racing experience in club or class organised events. The courses will only be run in the weeks indicated on the accompanying plan as the boats will not be available thereafter.
The Learn to Sail Programme covers the ISA Taste of Sailing, Start Sailing, Basic Skills and Improving Skills course modules. These courses will run throughout the Summer and are intended to progressively develop sailing skills to a level where sailors can participate in other club sailing activities. Taste of Sailing courses will be one week long and Start Sailing, Basic Skills and Improving Skills will last for two weeks.
One week race coaching courses for Optimists, Toppers, Lasers and 420s will be run by ISA qualified coaches with experience in sailing and coaching in each of the classes. All course participants are expected to participate in club racing on a regular basis. Club coaches will in turn encourage and support their trainees at club races and selected local regattas.
The ISA J80s have been a popular feature of our Summer course programme for the past three years. A number of our dinghy instructors have now qualified as ISA Keelboat Instructors and we will again be offering ISA accredited courses in keelboats this summer. The Improving Skills Keelboat Course is suitable for teenagers who have reached improving skills standard in dinghies and who want to learn how to sail keelboats. We will also be offering ISA Adventure Courses in keelboats for sailors who have previously completed a keelboat course at Howth Yacht Club. All keelboat course will be one week long.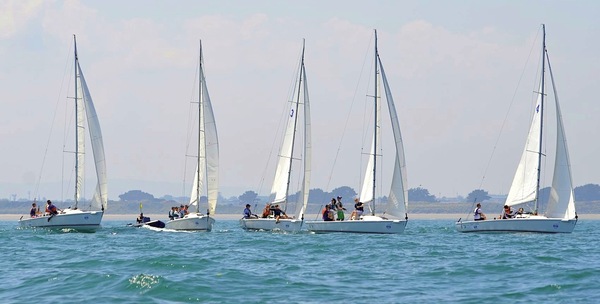 * New Booking Process*
1. Completed application forms will be accepted from 9.00am Monday 29th February and may be scanned and emailed to training@hyc.ie , faxed posted or delivered into the main office of HYC.
2. Confirmation of Place All bookings will be reviewed by the Training Dept who will then confirm the requested place on a course is acceptable based on the sailors previous level(s) attained and required experience.
3. An invoice for the course fee will then be raised. Should the course fee remain unpaid by the payment date specified on the invoice, the place requested will be released and assigned to the next applicant. Payments deadline will be 1 week from invoice date.
All bookings received will be date/time stamped starting from 9.00am on Monday 29th Feb only (i.e. no application will be deemed received prior to this even if emailed/faxed/delivered etc earlier). Based on the last 2-3 years experience, it is anticipated that it will be possible to accommodate all applications received within the first 1-2 weeks from when bookings begin. The course plan has built in flexibility to add additional groups/courses where the demand exists.
A full list of course dates and course codes is provided in the Table as per the Application Form .
We ask you to email your application forms, to assist the administration of the booking system.
An information day will be held at HYC on Sunday 28th February from 2.00- 3.00pm- no bookings will be taken on this day- this is a question and answer session only. New and existing features of the programme will be highlighted, the booking process explained and parents of new junior members can meet the Junior team to get started.
Membership
Please note that only when a sailor's membership fee is fully paid up (for 2016) will a place on a sailing course be allocated, otherwise the training application form will be held pending membership confirmation and no place is guaranteed until then. This restriction does not apply to Taste of Sailing courses or where it is specifically mentioned that HYC junior membership is not required.
Download membership form here
http://hyc.ie/membership-application-forms
Junior members do not need a proposer or seconder. Membership will be approved by the Junior Organiser.
Club Rental Boats
Six Club Optimists are available to rent for the Start Sailing courses only. One club Topper is available to rent for the Topper race training course, and two 420s, two Laser Vagos are also available to rent for the double hander race training courses. Please check in advance with the office.
Dinghy Parking and Race entry
All dinghies parked in the club are required to have a current 2016 dinghy pen sticker issued on payment of the appropriate fee, This fee is inclusive of entry to all club racing series. Regular checks will be made by the club for complance with this requirement, and in the case of the racing series, results will not be given to any particiant who has not paid for their dinghy pen/racing entry fee in advance.
Download Parking & Racing Entry Form
Coaching
The Dinghy Class Captains have organised a programme of coaching for their respective classes for 2016. Training for some of our more experienced sailors commenced in January. However Coaching for most of our club sailors will recommence just before Easter.
Upcoming coaching dates: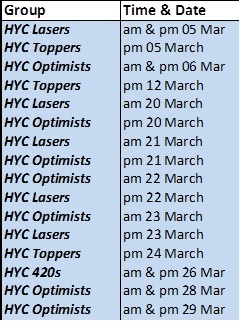 For further information on events, to book coaching and to request inclusion in class mailing lists please contact the respective Class Captains:

3. Club Racing
Howth Yacht Club would like to encourage all its adult and junior Members to participate in club racing. It is our objective that everybody who goes racing should enjoy themselves regardless of their level of experience or competitive aspirations. The Junior committee coordinates dinghy racing for both junior and adult sailors. Racing is currently organised to provide separate starts for Optimist and mixed handicap fleets.
The Club dinghy racing series for 2016 provisionally are:-
Spring Series (6 race days) – Sundays 10th, 17th , 24th April & 1st , 8th, 15th May
June Series (5 race days )– Sundays 22tnd ,29th May, 5th, 26th June
Summer Series – Every Thursday evening from 2nd June to 25th August
Regatta Fleet- Thursday evenings from 2nd June – 25th August
Claremont League- Sundays in September/October, dates to be confirmed
Entries for club racing can be made via the club website.
4. Regattas
On the water support may be provided for HYC sailors at some of the following regattas, provided sufficient numbers are attending.
Calendar of Events for Optimists, Lasers, Toppers , 420s

February

July continued

18th -19th

420 Munsters Schull

2nd- 3rd

Laser Connaughts Lough Derg

March

16th -17th

Laser Leinsters NYC

25th

Optimist Brassed Off Cup HYC

16th-17th

Optimist Crosbie Cup -Lough Ree YC

26th -27th

Laser Munsters- Baltimore

23rd- 29th

Topper World Champs -Ballyholme

April

August

31st March-3rd April

Optimist Trials and ISA Youth Nationals HYC

1st- 6th

UK Optimist Nationals- Largs

10th

Topper traveller 1- East Down YC

9th -11th

420 Nationals HYC

23rd- 24th

Laser Ulsters- Co Antrim YC

15th-19th

Optimist Nationals Lough Derg

24th

Topper Traveler 2- Lough Derg

18th- 21st

Laser Nationals Galway Bay SC

23rd- 24th

420 Connaughts Kinsale YC

May

20th

Malahide YC Dinghy Regatta

14th -15th

Optimist Leinsters RStGYC

27th- 28th

Topper Munsters- KYC

8th

Topper Traveller 3- WHBTC

Sun 28th

Dinghy Regatta HYC

21st-22nd

Topper Ulsters- Donaghadee SC

29th

Topper Traveller 4- Carrigfergus SC

June

11th-12th

Optimist Connaughts Foynes

18th- 19th

Topper Leinsters- Skerries

25th- 26th

420 Leinsters WHBTC

September

July

10th -11th

Optimist Munsters RCYC

1st

Optimist VP Trophy Malahide YC

17th- 18th

Interschools Regatta SDC

2nd- 3rd

Optimist Ulsters Malahide YC

11th

Topper Traveller 5- Killyleagh YC

2nd- 4th

Topper Nationals- RCYC

24th-25th

420 Ulsters- RYANI Champs venue
Registered in the Republic of Ireland. Registered No. 81187