Ireland's Eye Golf Society
2016 Outings
Captain: Vincent Wallace
Honorary Secretary: Michael Martin
---
President Bryan Lynch's Prize & Turkey Outing at Sutton Golf Club - Friday October 7th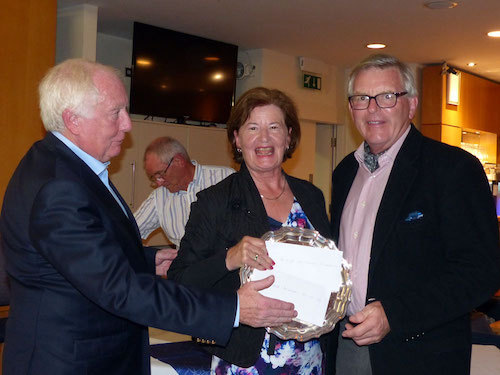 The final 18 hole outing of the Ireland's Eye Golfing Society 2016 season was held at Sutton Golf Club on 7th October, where it has been held for every year since the foundation of the Society in 1992. There was a great turnout with 41 players. The winner, on a beautifully warm but testing windy golfing day, was Roddy Cooper, who only just managed to defeat our Commodore Berchmans Gannon by a point. The singles matchplay championship was won by Paddy Judge, who defeated Joe Cull in the final. The mixed foursomes matchplay championship was won by Bernardine Jennings and Roddy Cooper (photo above), who defeated Jackie Reville and Damian Jennings in the final. The Golfer of the Year Commodore's Cup was won by Billy Quinn, the Bob Fannin Trophy was won by Roddy Cooper, the Horn Trophy was won by our President Bryan Lynch, and the Golfer of the Year Putter Trophy was won by Joe Cull. An excellent dinner rounded off the day.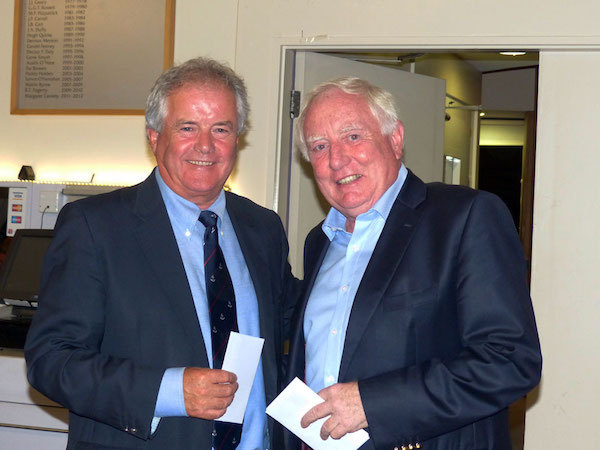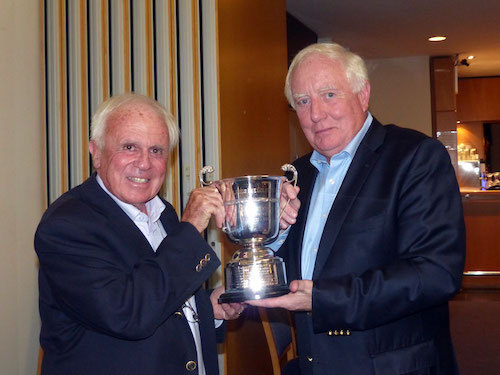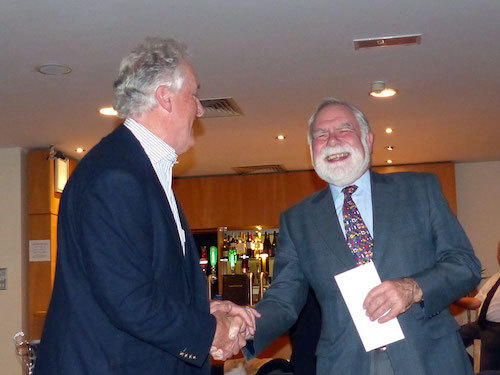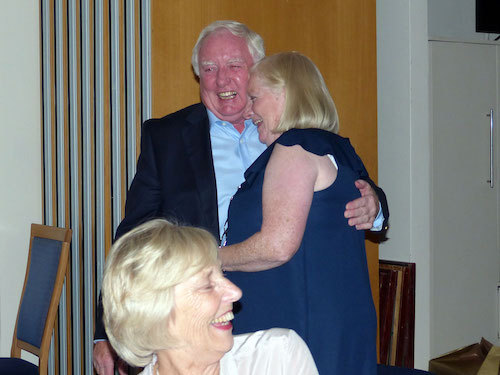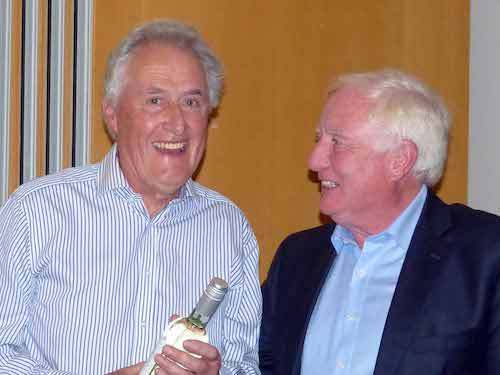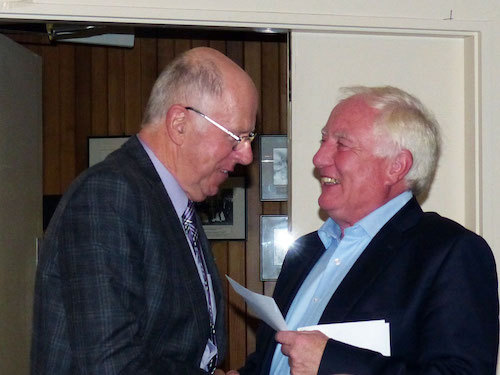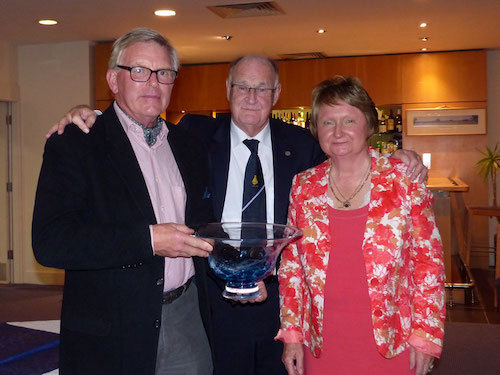 ---
Howth Golf Club - Friday 19th August 2016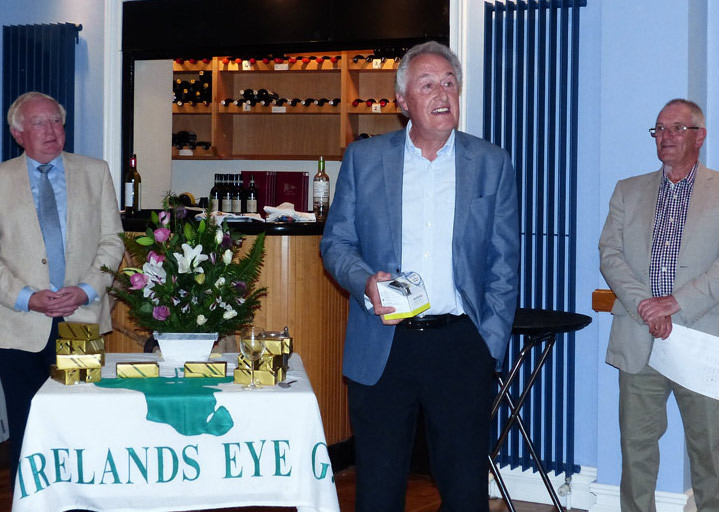 Because of very high winds the competition was reduced from 18 to 12 holes. The winner was Conor Holmes and our Commodore Berchmans Gannon won the Visitor's Prize. The prizes were presented after a wine reception and dinner in the Yacht Club.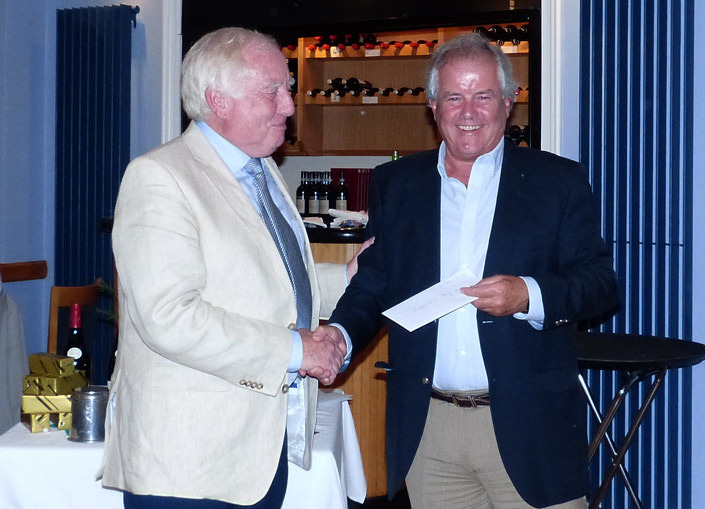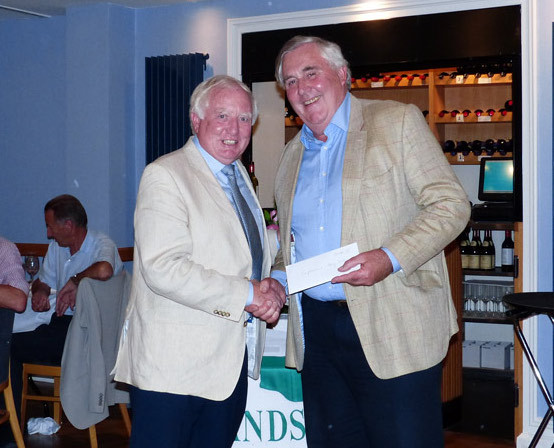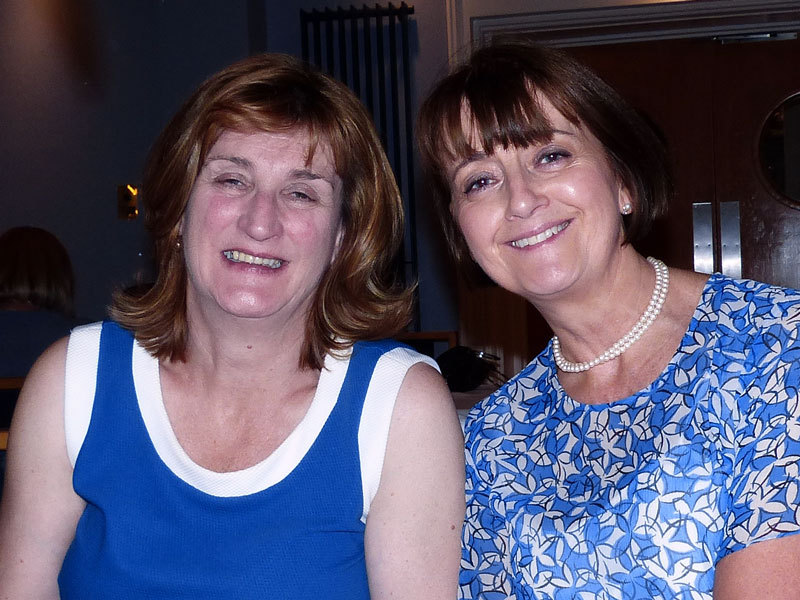 ---
Ballymascanlon - Thursday 7th July 2016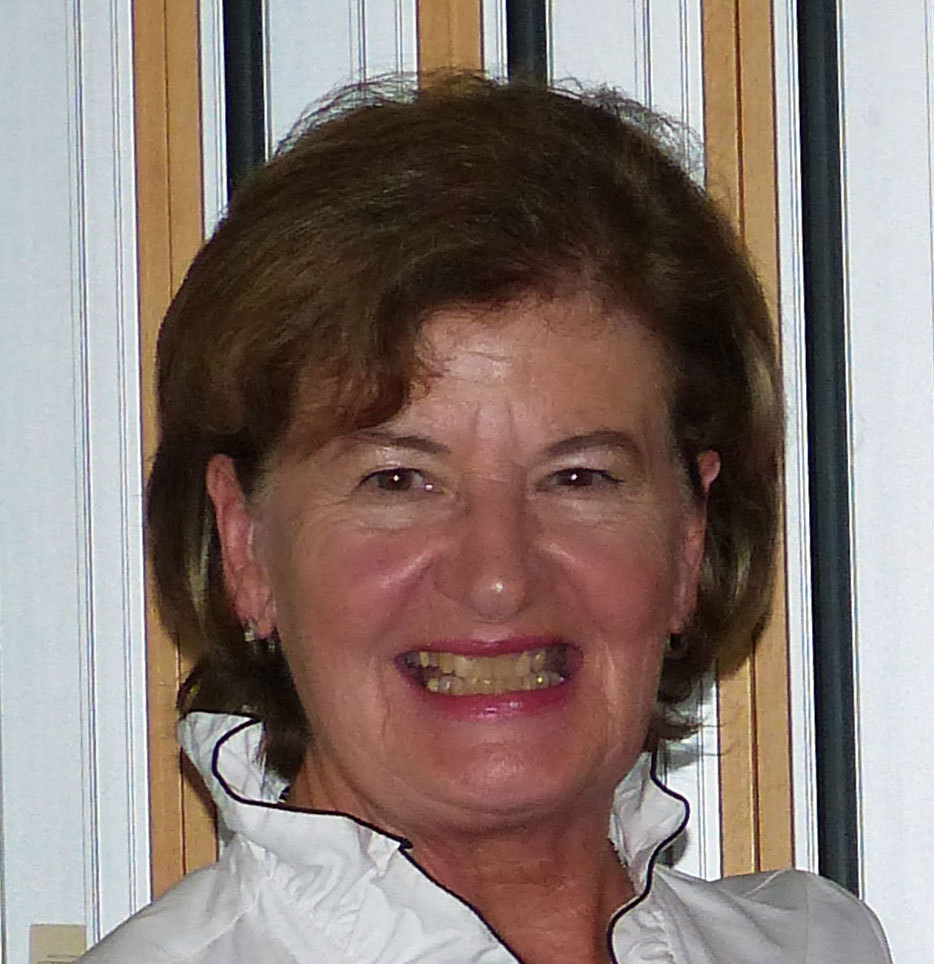 ---
Forrest Little Golf Club - Thursday 16th June 2016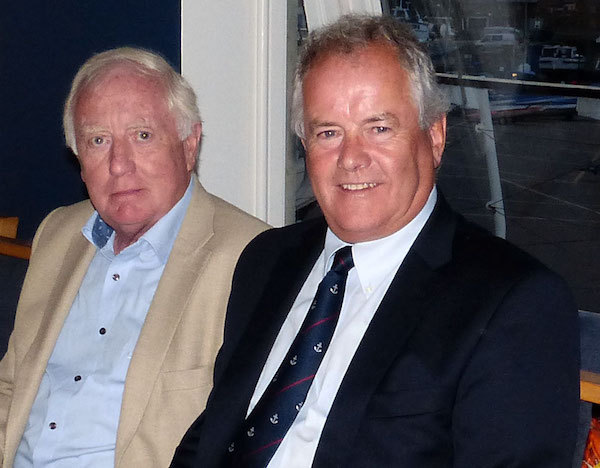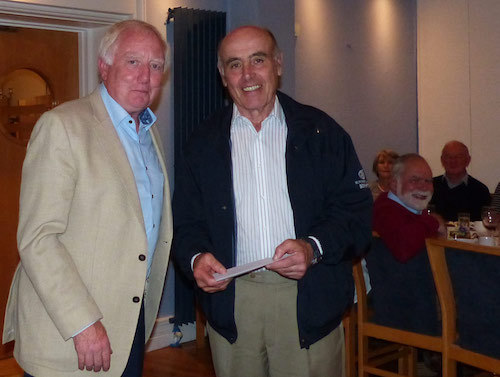 ---
Skerries Golf Club Outing - 5th May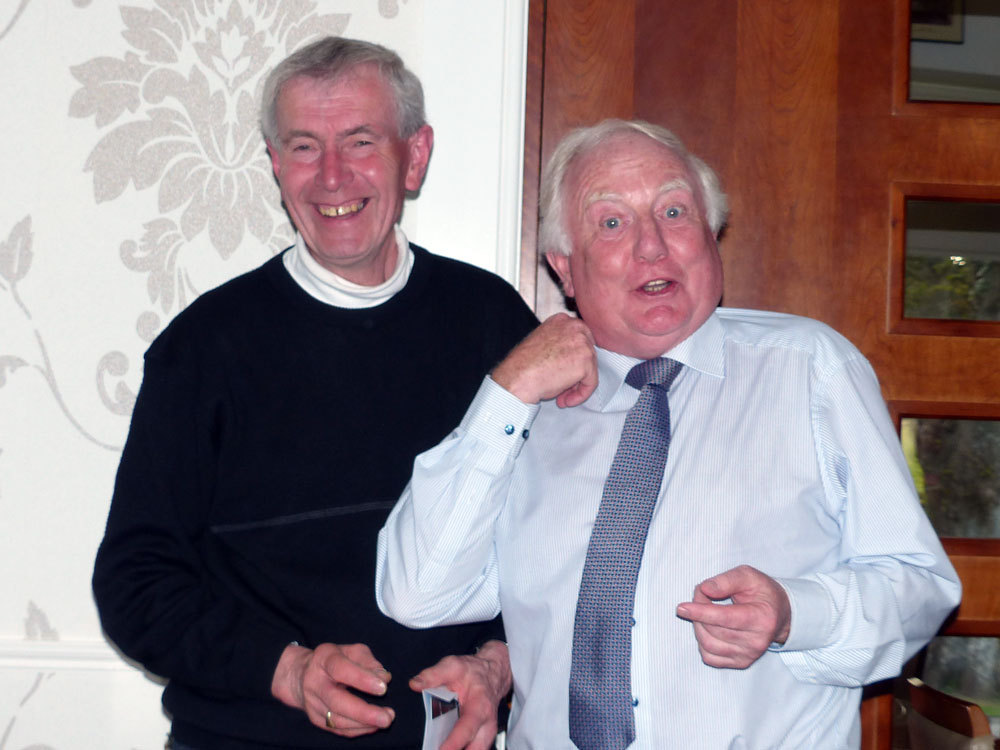 Registered in the Republic of Ireland. Registered No. 81187